Principal's Message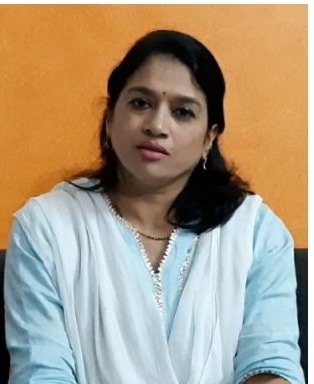 Prof. (Dr.) Anuprita Mishra Principal,
IES College of Technology, Bhopal
Experience :
25 years of teaching experience
Member: IEEE
BOS member
Tackled entire NBA work in TIT (2016 and 2018) and OIST (2021)
Member of BOS, Raisoni University, Jalgaon
Become Mentor through "Mentor Training Programme," a National Initiative for Technical Teacher Training (NITTT) by AICTE.
Contribution as Session Chair in the 'IETE National Conference on "VLSI, Communication and Signal Processing" (NCVCS 2021)' organized by the Electronics and Communication Engineering Department of Maulana Azad National Institute of Technology, Bhopal from 27st to 28th Nov, 2021.
Research & Innovation :
3 SCI publications, 2 Patents filed, one Scopus
1 MODROB grant of 10,40,000/-AICTE in 2013-14.
Research Project: Completed in March 2021 Received grant of 3 Lacs for Research project under NPIU (National Project Implementation Unit) for Faculty from RGPV affiliated institution for Collaborative Research Scheme (CRS).
Received grant of 3lacs - for Teacher's training Program in March 2020 under AICTE-RGPV (but due to COVID it could not get conducted)
Received grant of 93000/- for Teacher's training Program under AICTE-RGPV in January 2021 on "Futuristic
Principal's Message
"IES College of Technology has earned a reputation of academic excellence through the hard work of our students, faculty members, and staff. IES is proud to offer challenging engineering courses, an outstanding sports infrastructure facility as well as second to none extra-curricular activities platform for overall personality development of students. We encourage you to experience our college culture, one that is focused on providing students with the academic and social resources that will develop them as global human resources and prepare them to achieve their career goals. At ICOT our teachers and staff are committed to providing all students with an appropriate and challenging educational experience in a respectful environment that fosters learning and growth".